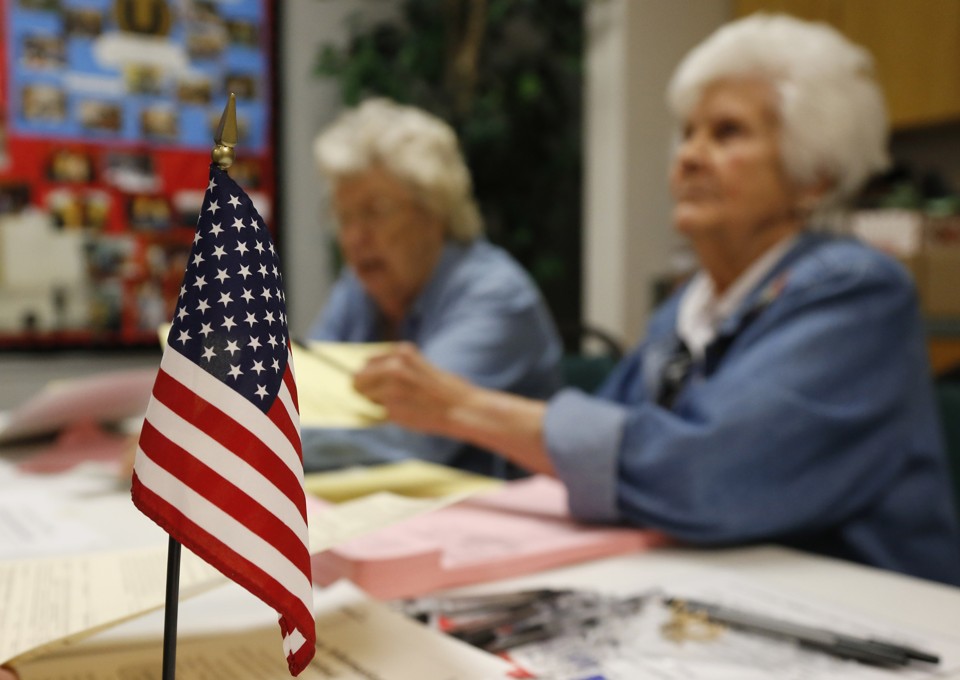 The maelstrom of Donald Trump's polarizing presidency has provided few reasons for optimism about any aspect of American race relations.
From Charlottesville to the repeal of the deferred-action program for young undocumented immigrants, to battles over policing, Black Lives Matter, voter-identification laws, and a border wall, racially barbed conflict has been a defining feature of the Trump years—with the president appealing to white racial resentments more explicitly than any national political figure since George Wallace.
But demographic trends offer some guarded reasons for hope that the United States is living through peak years of discord over its growing racial and ethnic diversity—even if the temperature isn't likely to lower very quickly. That sliver of good news is embedded in an otherwise sobering new study from PolicyLink and the Program for Environmental and Regional Equity at the University of Southern California, which study demographic and economic trends and advocate for low-income communities.
In the study, the two groups track the trajectory and implications of the twin demographic revolutions remaking American society. The country today is simultaneously diversifying, especially among young people, and aging. While kids of color are expected to become a majority of the under-18 population by around 2020 (and already constitute …read more
Source:: The Atlantic – Politics
(Visited 7 times, 1 visits today)