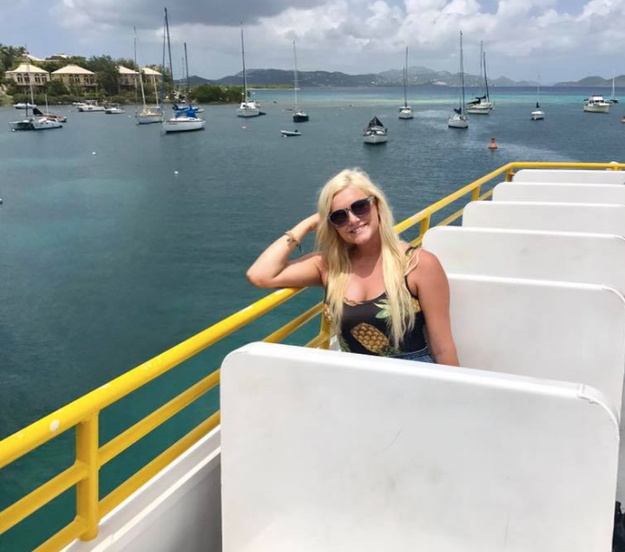 A student driving through a storm-ravaged neighborhood in the US Virgin Islands captured a stranger playing his sax in the middle of the destruction and what happened next will give you some feels.
A few days after Hurricane Irma shredded the small Caribbean island of St. Thomas, Kendra Wagner and some friends took a drive along the mangled roads to take in the damage.
Kendra Wagner
The 20-year-old college sophomore from Wisconsin had just started a semester study abroad program at the University of the Virgin Islands before Irma struck. The school, like most of the US territory, is now destroyed.
Valentine Autruffe / AFP / Getty Images
"I've never seen so much destruction in my life. It was hard to take it all in," Wagner told BuzzFeed News after she was evacuated to Puerto Rico, nearly a week after the hurricane bore down.
While driving through Tutu, which was especially decimated by the storm, Wagner was taking photos of the razed neighborhood when she noticed a man playing his saxophone in front of a blown-out apartment building. She was able to record the musician playing as others milled …read more
Source:: BuzzFeed – World
(Visited 7 times, 1 visits today)